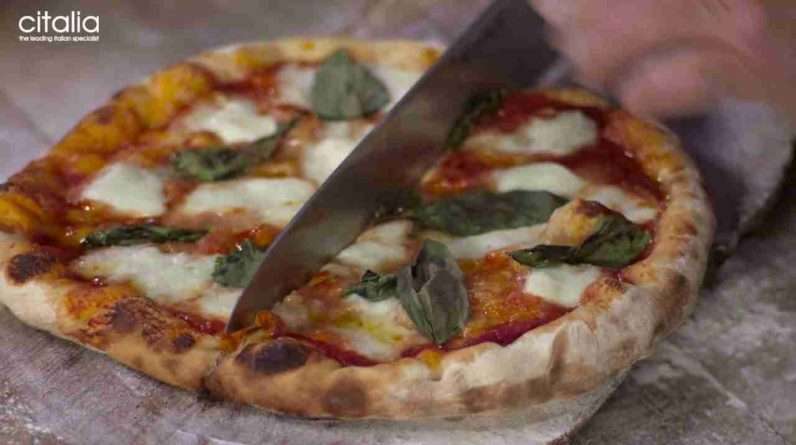 Pizza is arguably Italy's most famous dish and can now be found all over the world. We're most familiar with takeaway and even frozen pizza but once you've made your very own pizza from scratch, there really is no going back.
In this video, Italian chef, Gennaro Contaldo shows you how to make homemade pizza at home – don't worry, you don't need a wood oven to follow this recipe. Here you'll learn how to make, knead and shape the dough before topping with delicious Parma ham and fresh rocket for a simple yet delicious meal!
——————————————————————-
Ingredients
(makes 2 x large pizzas)
For the dough
500g strong flour
5g salt
10g fresh yeast
325ml lukewarm water
Topping for Margherita
150g tinned chopped tomatoes or tomato passata
Salt & pepper
1 x tablespoons extra virgin olive oil & extra for drizzling
1 x tablespoon grated parmesan cheese
1 x ball mozzarella
A few fresh basil leaves
Topping for Prosciutto & Rocket
Extra virgin olive oil for drizzling
1 x ball mozzarella
1 x tablespoon grated parmesan
4 x slices of Parma ham
Handful of rocket
Juice of ½ lemon
Method
First make the dough. Dissolve the yeast in the lukewarm water. Combine flour and salt in a large bowl. Gradually add the yeast mixture, mixing well until you obtain a dough. Place dough on a lightly floured work surface and knead for about 10 minutes. Cover with a cloth or cling film and leave to rest in a warm place for at least 30 minutes until the dough has doubled in size.
Preheat the oven to 220 degrees centigrade.
Take the dough, knock it back, then divide into two pieces, cover each with a cloth and leave to rest in a warm place for a further 30 minutes.
Meanwhile prepare the toppings. For the Margherita, place tomatoes or passata in a small bowl, season with salt & pepper and stir in 1 tablespoon of extra virgin olive oil. Roughly chop the mozzarella.
Sprinkle some flour onto a clean work surface and with your fingers spread each piece of dough into a roughly round shape with a border, make the dough as thin as you can but be careful not to tear it. Sprinkle some semolina or flour onto 2 large flat baking trays and place the pizza bases on them.
Drizzle a little extra virgin olive oil over each base. On one, spread the tomato mixture evenly over, sprinkle with parmesan, scatter a few basil leaves over and top with mozzarella.
On the other base, arrange mozzarella and parmesan all over, top with Parma ham.
Place both pizzas into the hot oven and bake for 8 – 10 minutes.
In the meantime, toss the rocket in a little extra virgin olive oil and lemon juice.
Remove the pizzas from the oven, top the Parma ham pizza with rocket and serve immediately.
————————————————————————————————
Learn more about our partnership with Gennaro Contaldo: http://bit.ly/GennaroCitalia
Click this link to Subscribe to our channel so you don't miss anything that Gennaro has in store for you: http://bit.ly/CitaliaYouTube
Please visit http://bit.ly/Citalia if you are thinking about planning your next Italian getaway
Follow Citalia Holidays on:
Facebook: http://facebook.com/citaliaholidays
Instagram: http://instagram.com/citalia_holidays
Twitter: http://twitter.com/citalia_holiday